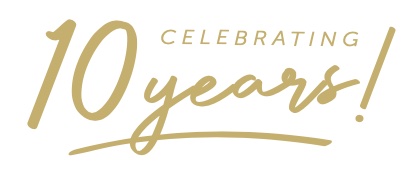 Come and help us celebrate the 10th anniversary Mailrun Charity Bike Ride.
This year the start/finish area and routes have changed.
The start/finish area is now St Catherine's Catholic School, Combo Lane, Singleton, just next door to the old start/finish area.
We now have 27km, 45km and 60km routes, please be sure to check the new maps.
The 100km route has not changed.
Online registration is now closed. If you would like to register, you may do so at the registration desk at the start/finish area on Saturday between 3pm and 4pm or before 8:00am on Sunday.
Join with hundreds of other cyclists in this fun cycling event. The more serious cyclists will have the opportunity to enjoy a challenging 100km. Alternatively, there will be an intermediate course of 60km and easier 45km and 27km courses for those who are keen to participate, but are looking for a more leisurely ride.
All courses will take you through the picturesque agricultural landscape of the fertile Hunter Valley along lightly trafficked, tarred roads.
The ride will start and finish at the Singleton Catholic School, Combo Lane, Singleton. This year we will restrict departure times in an effort to make it a more enjoyable event for all. The 100km course riders will start their ride between 7am and 7:30. The 60km course riders will start their ride between 7:30 and 8am. The 45km course riders will start their ride between 8am and 8:30. The 27km course riders will start their ride between 8:30 and 9am.
Food, water and toilet stops will be provided at two points along the course.
All entrants will receive a free lunch and drink at the finish area and free entry into the pool at the Singleton Gym & Swim adjacent to the finish site for a refreshing shower and/or swim after the ride.
Entry Fees
Course
Early entry fee
Valid until 14th April
On the day
27km ride
$30
$35
45km ride
$50
$55
60km ride
$70
$75
100km challenge
$85
$90
OR
RIDE FOR FREE!!!!!!!!!
If you fundraise for Singleton Family Support Scheme you can ride in the Mailrun Bike Ride for FREE!!!
We'd like to reward you for supporting Singleton Family Support Scheme by giving you the opportunity to fundraise instead of paying the entry fee. If you choose to raise funds instead of paying an entry fee, simply select the fundraising option when you register online. Once you reach the minimum fundraising target of $200, your entry fee will be reset to $0.00.
To make this event successful, not only do we need you to participate but we also need you to help raise funds to cover the cost of staging the event and to provide funding for Singleton Family Support Scheme to continue running their valuable programs helping families in need.